Hi!
I haven't been here for awhile. I am an active member of Girl Guides of Canada and on the 13th was our Registration Night. I am currently the treasurer for our District and I have been quite busy the last little while sorting out the registration fees.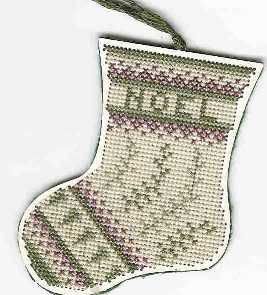 I have stitched some more on "Cardinals" and "Mediterranean Terrace". I will post updated pictures tonight. I also started another ornament "Snowman in Chimney".
With an online cross-stitching group I belong to I am currently taking part in a year long SAL called Something Old, Something New, Something Borrowed, Something Blue. The following is what Shelley stitched for me for the "Something Borrowed" portion (the pattern is mine, she stitched it):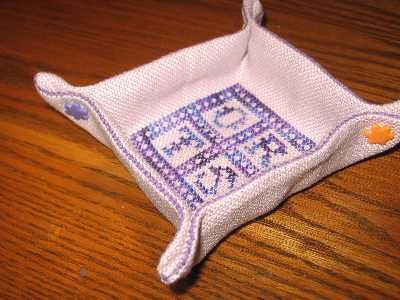 It is an "ORTS" Baby Boxette by Susan Greening Davis of
Still Stitching.
This is what I stitched for SAL:
Something Old:
This is part 2 of the Winter into Spring Mystery SAL by Pamela Kellogg.
Something New: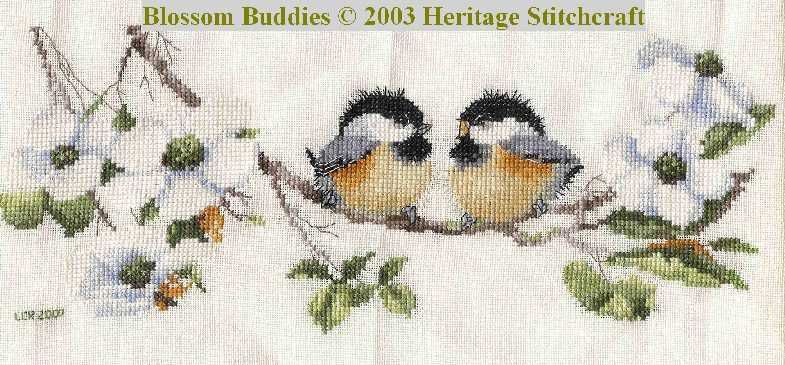 Blossom Buddies by Heritage Stitchcraft.
Something Borrowed (for Glynda):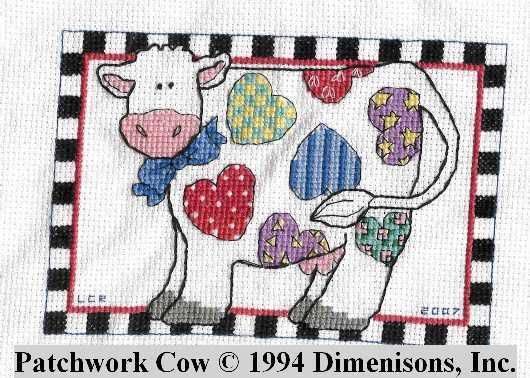 Well that's it for now!!!