I am hoping to get some stitching done this weekend. Haven't had a chance to pick up the needle all week. I am going into withdrawal.
I am adding another UFO to my rotation now that I have finished the "Needleworker's Creed". It is Welcome (Small) from Mystic Sttich Inc. Below is a picture of my progress on it to date.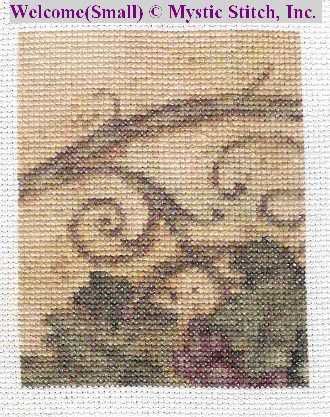 I also have a few Christmas ornaments to finish up. A couple are for some exchanges I am participating in and I need some more for Christmas gifts.
Before I go I just want to mention that it is Day 5 of the The 13 Days of Halloween contest
.
Check it out. Take a peek at the prizes (linked on the right).