We are on our second week of holidays. We staying out at our trailer. My in-laws have telephone service in their cottage so I am able to access the internet by dial-up (Boy! Is it slow!!!!!!!! I am so use to my DSL service at home.)
I have been doing a lot of reading (and listening) - check my Reading List. I also have manage to finish 2 Christmas ornaments and added a number of stitches to my "Celtic Summer".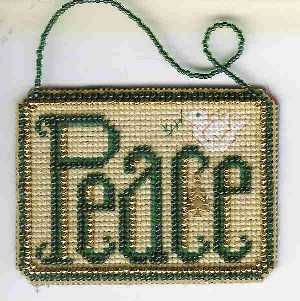 Both these ornaments are kits from
Mill Hill
The pictures below show my progress on "Celtic Summer". The first one is from about a month ago. The second is a couple of days ago.
I also managed to do a little knitting. I will post a picture once I have the dishcloth blocked.
Thanks for looking!!!!!!!!!!