I started another SAL. This one is with my friends at Needleworkers Haven. This design is by the groups owner -Little Old Me Designs. She is also designing ornmanets to go with the design.
The following is a picture of my progress a week and a half ago. I have done some more stitching over the holidays so I will post another picture later this week.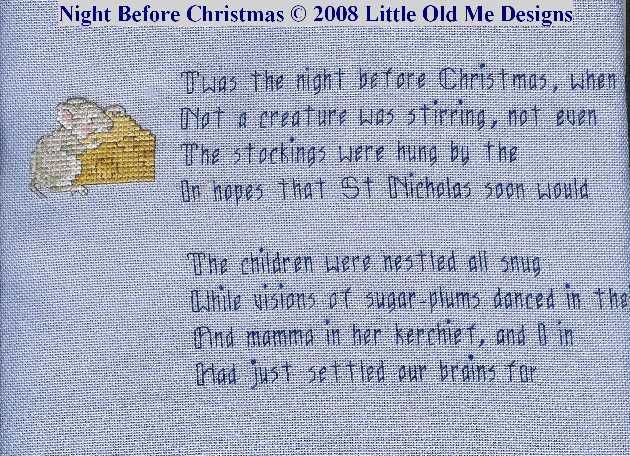 I also completed the 1st Ornament this afternoon.