The Christmas Wreath hanging on my door is one that my SIL made for me a few years ago. I love it for 2 reasons 1) She took the time to make it for me and 2) It goes with my Nutcracker theme.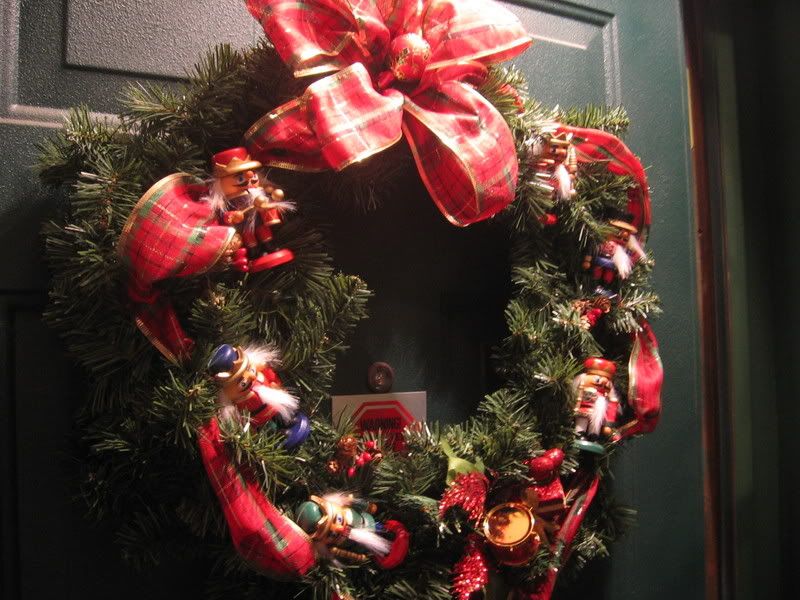 I am posting this picture for today's
12 Days of Christmas theme
.
Take care!!!